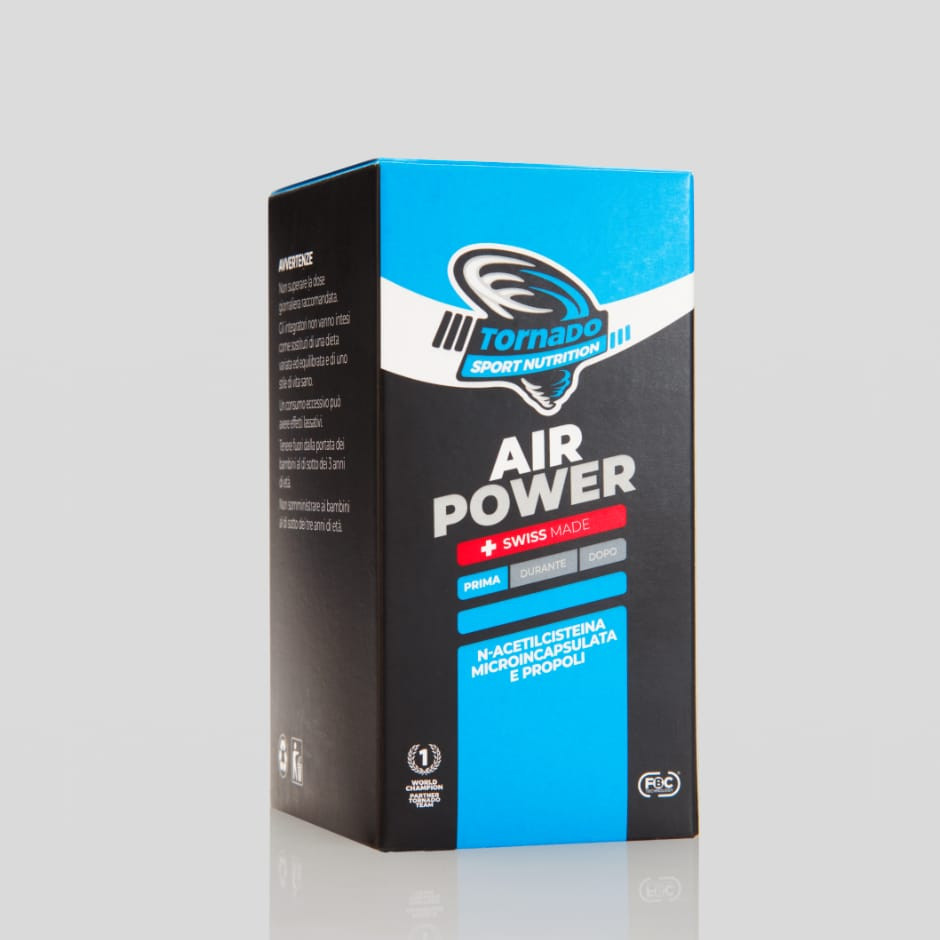 Increases and improves breathing activity, fights inflammatory processes and cellular aging and strengthens the immune system.





Reference 8052286140101
Food supplement based on propolis and N-acetylcysteine (NAC) useful for supporting the body's defenses against diseases of the upper respiratory tract. N-acetylcysteine acts as a mucolytic, fluidizes the mucus present in the respiratory tree, favoring its expulsion, exerts a powerful antioxidant action and protects the liver organ by maintaining correct levels of glutathione, one of the most important antioxidants available to the body. The addition of propolis helps to reduce the oxidative stress induced by particularly intense sports performance and promotes the functionality of the immune system.

The absorption of N-Acetylcysteine is optimized by the special protection with FBC® technology (Fluid Bed Coating) which ensures a gradual release, high bioavailability and better efficacy.
Format: 20 chewable tablets of 2.3 g, packed in strips

Warnings: Do not exceed the recommended daily dose. The supplements are not inten- ded as a substitute for a varied and balanced diet and a healthy lifestyle. Keep out of reach and do not administer to children under 3 years of age. Excessive consumption can have laxative effects.

Storage: Keep in a cool, dry place, at room temperature, away from heat and moisture. The minimum storage term refers to the product in intact packaging and properly stored. Do not dispose of in the environment after use.
Bulking agent: isomalt; N-acetylcysteine; thickener: guar gum; anti-caking agent: mono- and diglycerides of beech acid; dry propolis extract (wax propolis) titrated to 12% of polyphenols; aroma; antioxidant: glycine; trehalose; sweeteners: sucralose, steviol glycosides; gelling agent: sodium alginate.
| | |
| --- | --- |
| Average Values | Per dose (3 chewable tablets) |
| N-acetylcysteine | 600 mg |
| Propolis | 37,5 mg |
|   of which polyphenols | 4,5 mg |
1 to 3 chewable tablets a day.
Customers who bought this product also bought: