Products
Effervescent or chewable tablets, capsules containing protected microcapsules, bars and granules designed to support athletes before, during and after training or sports performance. A complete range of gluten and lactose free food supplements to maximize energy availability, increase endurance, fight fatigue and promote muscle repair and recovery.
Showing 37-37 of 37 item(s)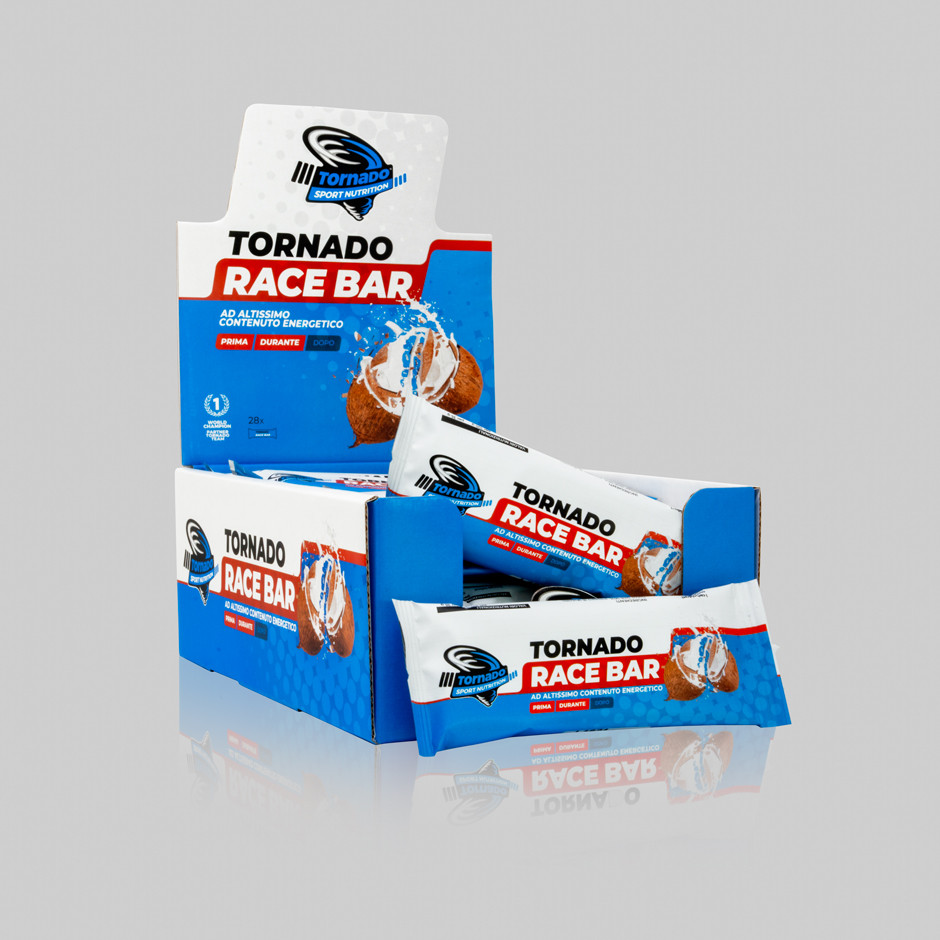 TORNADO RACE BAR is a bar with a very high energy content of natural origin...